An aqueous colloid containing nanometric copper complexes, exhibiting very high and long-lasting antimicrobial efficacy.
Available packaging:
Product description:
exhibits fungi- and bactericidal action,
antimicrobial efficacy above 90%,
contains ingredients that are safe to health,
intended as an additive to cleaning agents in the area of household chemistry, cosmetics, as well as to plant protection products, for the purpose of enhancing a product with additional microbiological activity
in order to ensure the appropriate microbiological activity, the suggested content of the colloid in the ready product should be within the range from 5 – 15%.
Form: clear liquid with blue-green color
Ingredients: demineralized water, colloidal copper
Copper content: 50ppm (+/- 5ppm)
Odor: odorless
Period of suitability for use: 6 months from date of production (if stored properly)
Application: Mix thoroughly with the target product.
Product packed in canisters with a capacity of 5 liters.
Protect against sunlight and do not leave in a strong electromagnetic field.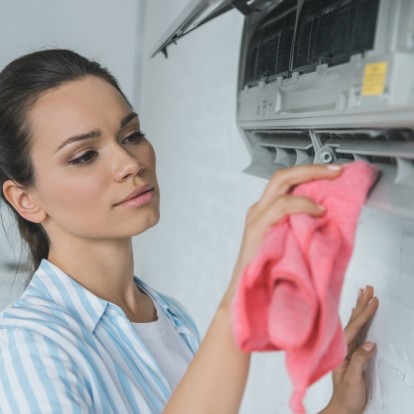 Hydrodynamic sizes of copper nanocolloid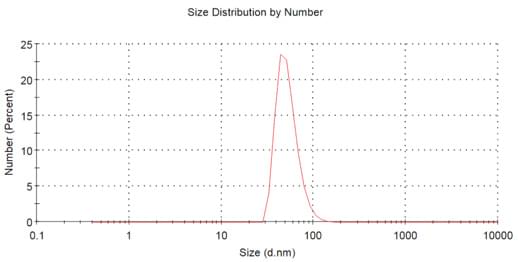 Antibacterial action of nanocomplexes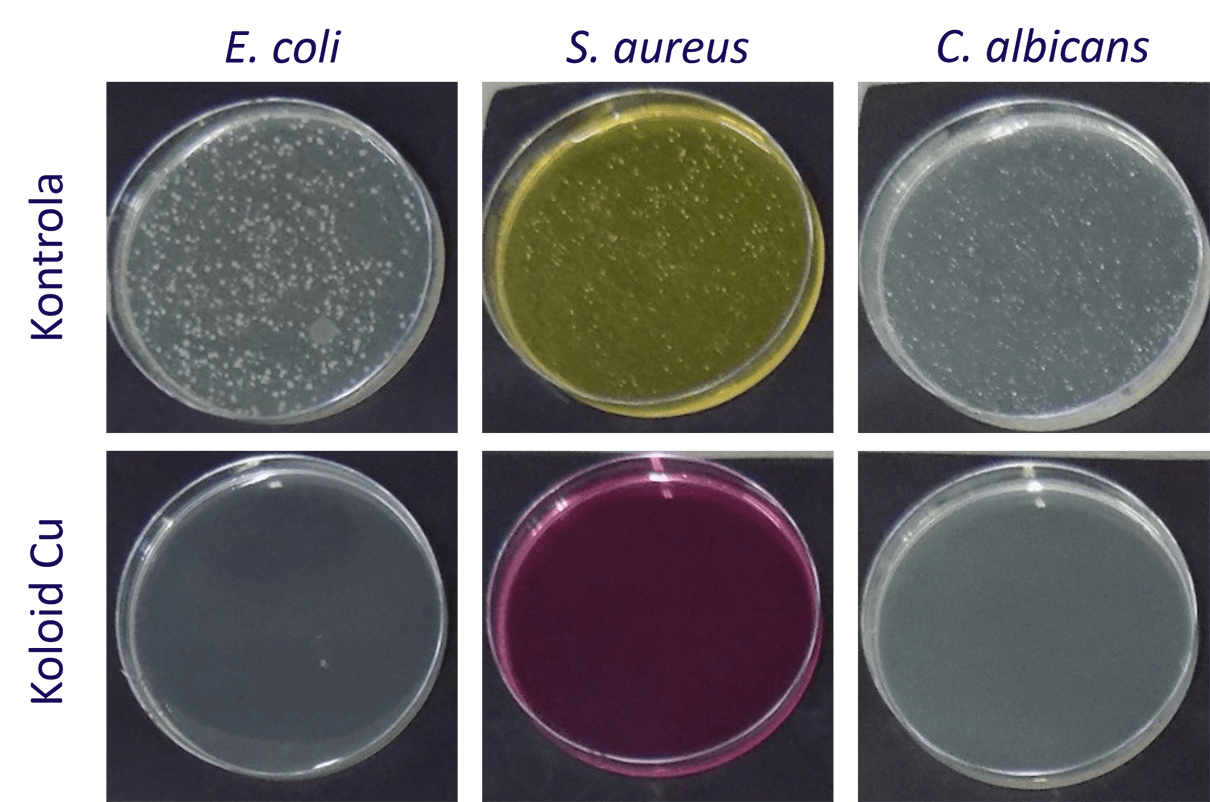 ---
An aqueous colloid of silver nanoparticles exhibiting very high and long-lasting antimicrobial efficacy.
Nanoadditive for windshield wiper fluid. Reduces scratches, improves visibility, forms a protective layer, facilitates removal of dirt and insects.